We'd Love to Hear from You!
If you're ready for a great experience making top-caliber video, feel free to reach out. 
The first step is completely up to you:
Send us a message. Give us a call. Book a 15-minute meet and greet or a 30-minute project consultation.
The Corporate Film Guys are here for you when you're ready.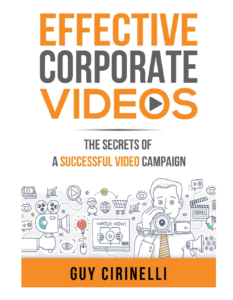 Given the massive growth of online video in today's marketing campaigns, companies who choose to ignore its power in the future do so at their own peril. Learn more about how to run a successful video campaign with our fee E-book. Fill out the short contact form below to get access.